Ars Electronica 2018 INTERVIEW
I reviewed about Ars Electronica 2018 and interviewed four artists.

The world's largest media art festival "Ars Electronica Festival" was held in Linz, Austria from September 6, 2018 (Thursday) on the 10th. More than 600 events are held this year on the theme of "ERROR – THE ART OF IMPERFECTION"and  approximately 105,000 visitors was recorded.
「At what point does an error become a mistake, a fail, and what makes it the celebrated source of unprecedented ideas and inventions?
When is an error an oversight and when is it intentional deception, a fake?
An error is a discrepancy from what we expect, a deviation from the norm … but what is the norm and who establishes it? An error doesn't have to be a mistake; it can be an opportunity!」
Artistic director Gerfried Stocker (Gerfried Stocker) has made this statement for the 2018 theme "ERROR – THE ART OF IMPERFECTION".
This year, more than 1,300 pairs of artists, scientists, technologists, entrepreneurs and activists from 54 countries participated in exhibitions, workshops, performances and talk conferences. In this review, I introduce four artists from the whole.
世界最大のメディアアートの祭典「アルス・エレクトロニカ・フェスティバル」が、オーストリア・リンツで2018年9月6日(木)から10日にわたって開催された。今年は「ERROR–THE ART OF IMPERFECTION」をテーマに600を超えるイベントが繰り広げられ、過去最大の来場者数約10万5000人を記録。約40年の歴史を誇る、世界を牽引しつづけるアートフェスティバルの様子をレポートする。
「どの時点において、エラーは間違い、失敗と見なされるのか?
いったい何が、エラーを前例のない革新的なアイデアや発明の種へと導くのか?
いつエラーが見落とされ、いつエラーは意図的な欺きやフェイクになるのか?
エラーは、私たちの予想との不一致を意味し、基準値からの逸脱である。
しかし、何がこの世界の基準であり、誰がその基準を定めるのか?
エラーが間違いである必要などない。
むしろ、エラーはある種のチャンスになり得る可能性を秘めているのだ!」
アーティスティックディレクター、Gerfried Stocker(ゲルフリート・ストッカー)は2018年のテーマ「ERROR–THE ART OF IMPERFECTION」に対し、このような声明を掲げた。
今年は、世界54カ国から総勢1,300組以上のアーティスト、サイエンティスト、テクノロジスト、起業家、アクティビストが参加し、展示やワークショップ、パフォーマンス、トークカンファレンスを繰り広げた。
レポート第1回では、まず全体の中から4組のアーティストを紹介する。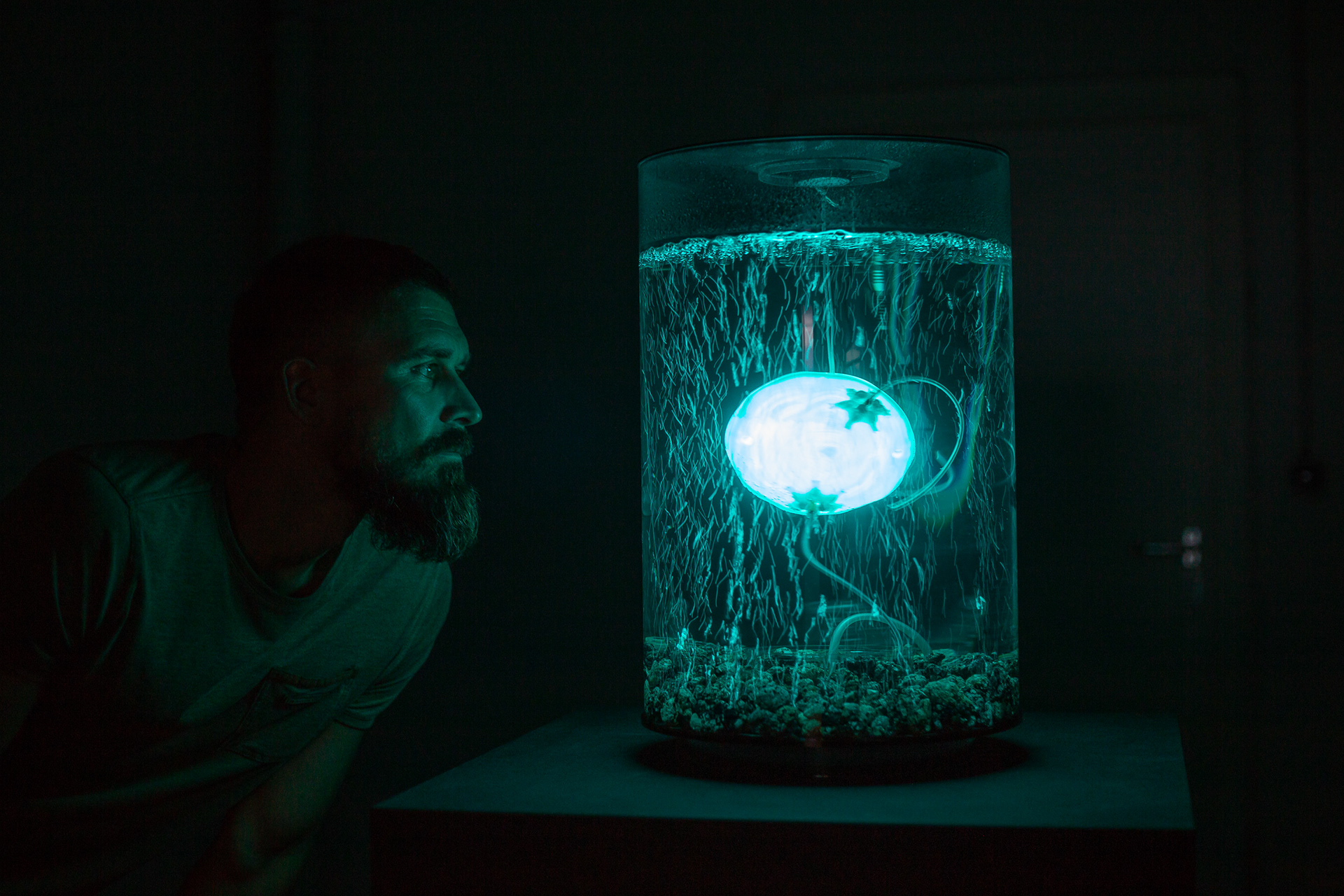 Media
AXIS MAGAZINE
Design has an element of fun that can bring dreams and joy to people's lives.
Design has the creative power to solve actual problems in the real world. 
It is our hope that society will become imbued with an environment that engenders excellent design, where new ideas and forms are born and a superior culture of daily living takes shape.