LINE STORE is a digital goods storefront. It allows users to purchase LINE Coins (for use in games) and LINE Stickers from your smartphone or PC. Users without a credit card are now able to purchase digital goods using other payment methods, such as prepaid cards.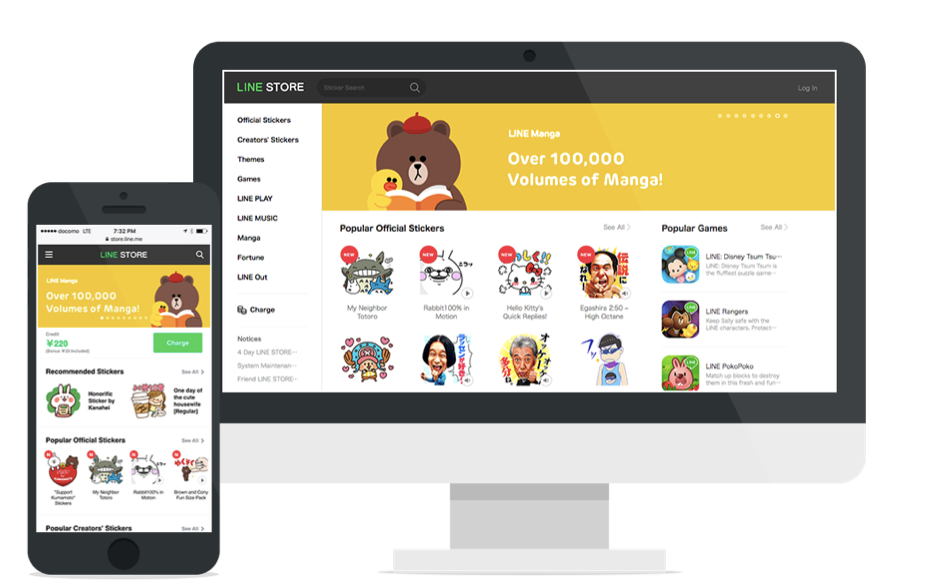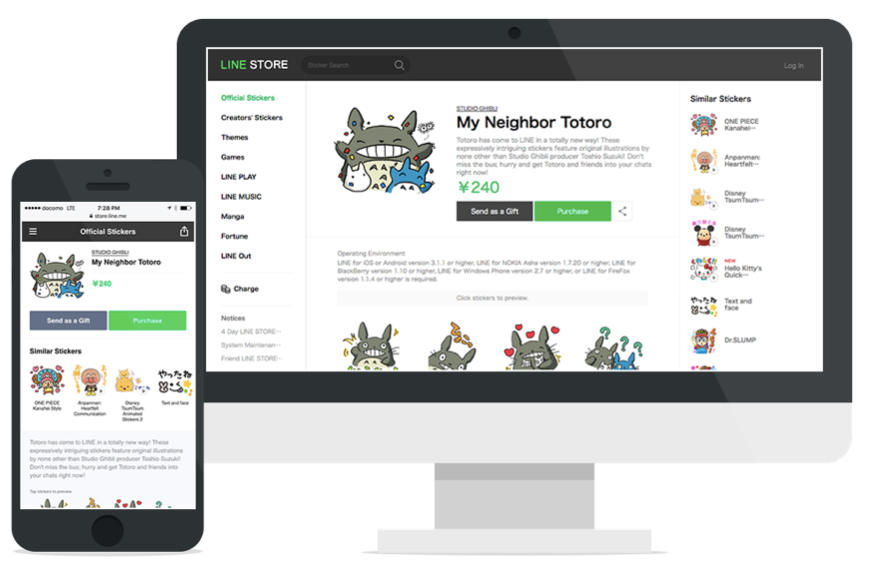 MY MISSION

This project's goal was to renew the design of LINE STORE to create a more streamlined experience for users. Currently, I'm leading the product design and UX design.
MY ROLE

*

Launching the Redesign
*Service Planning
*UX Design
*Design & System Direction
*Product Management
PROBLEMS & DISCOVERIES
During research, we discovered a few key insights: 
* 70% of LINE STORE users pay using prepaid cards
* 80% of LINE STORE users visit via searching in a browser
We also identified potential pitfalls in the existing design:

* LINE STORE's current site architecture was too complicated
* It was difficult to access menus for various items, such as stickers, themes, and so on
* The purchasing flow for prepaid cards is complex
* Action buttons such as "Login" and "Purchase" are not always present when the user needs them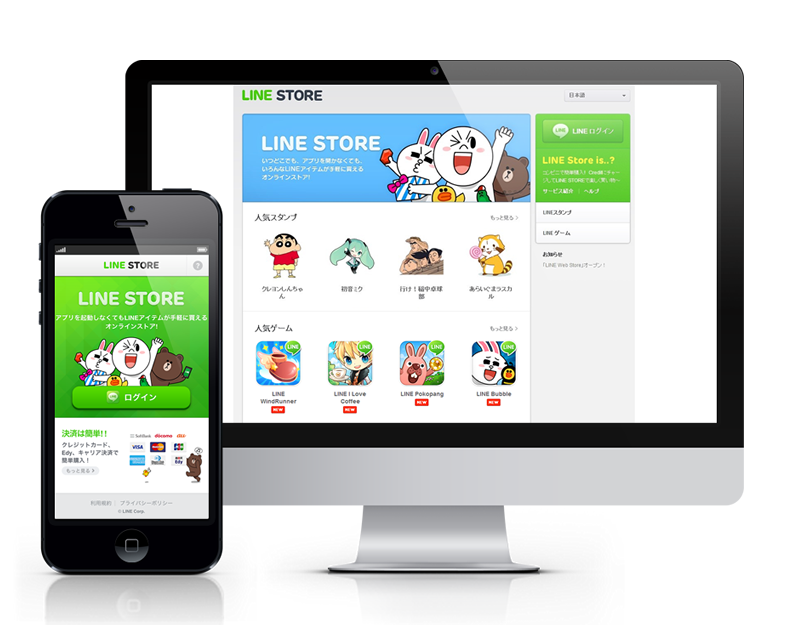 Our goals for the project were as follows :


* Redesign the site architecture to be understandable at a glance




* Streamline the purchase flow for prepaid card users




* Optimize the website for SEO 
* Display personalized goods based on the user's purchase history on the homepage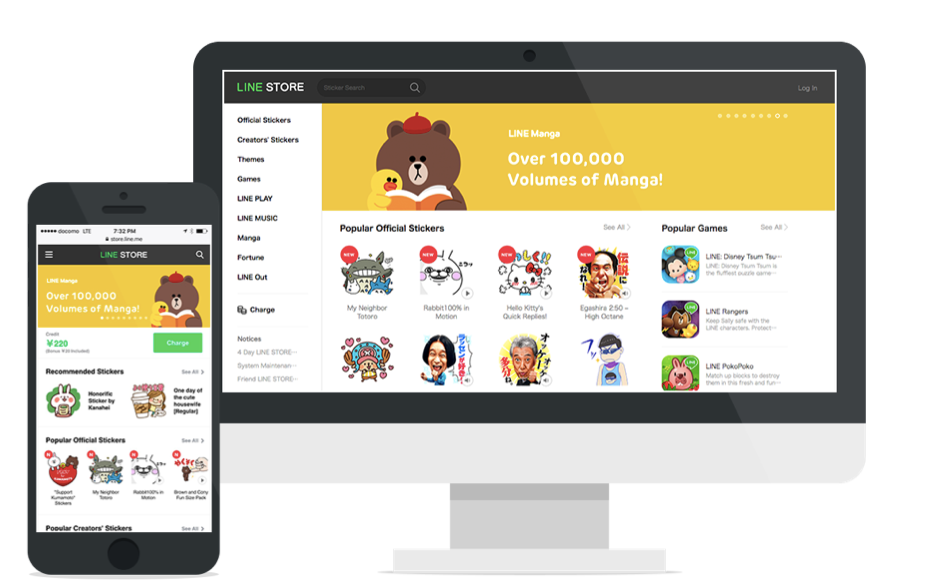 ACHIEVEMENT


After the design refresh of LINE STORE, our data showed that the visit rate and purchase rate increased by

10%

over control. We designed a feature that recommended personalized goods to users based on their purchase history, and were able to further increase the purchase rate by

15%

. We are now expanding the design to localized features in Taiwan and Thailand.